I've had a beautiful silk/cotton broderie anglaise for a couple of years, and couldn't decide what to do with it.  I had two pieces, for a total of about 2.5 metres or so.  What to do?  I can't see myself wearing a dress made of this pretty fabric, although I really do like it.  But I needed some tops to wear for the summer, so I opted for two, the first of which was Vogue 8392.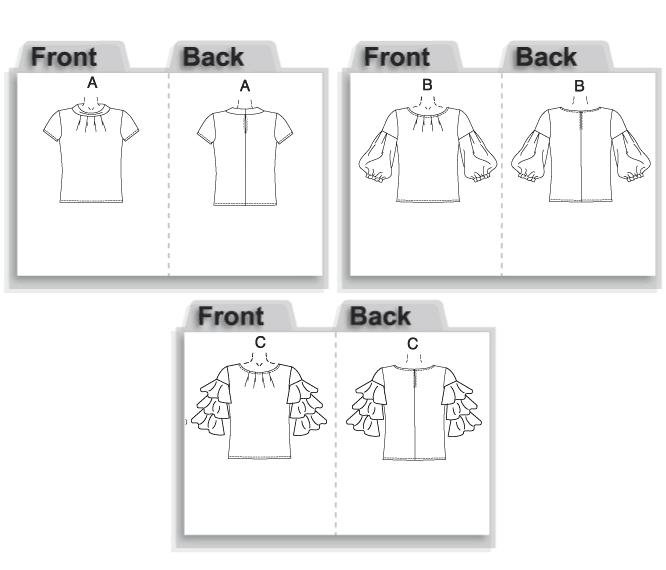 And since it's the Year of the Sleeve, I thought maybe I'd try that little trend, too. I underlined the top in a cotton voile, and bound the neck edges and opening with it.  Then I thought I'd get fancy with the sleeves. I purchased a 5cm wide trim to add to the bottom of the sleeve, and cut one flounce to make it, well, flouncy. It was so pretty!
And it looked like a box on me. Ugh.  I dont' know what it is about flounces, but I love the idea, and hate the reality of it on me. Maybe these aren't just dramatic enough. Perhaps more flounces would have been better. But I don't think it's the sleeves that I dislike about this top.  I'm sorry I don't have photos of it.  It was too horrible to photograph; I put it on, and took it off.
I think it was the neckline. This is the second garment I've made with neckline pleats, and I just don't like them. The first one is this dress, and I haven't worn it at all this year because I just hate how the neckline pleats add more bulk and volume above my chest than I'm comfortable with.  I was rather disappointed. I had hoped this would be a pretty top that I would like to wear. I've taken the flounces off the sleeves and put it aside for the thrift shop.  Perhaps someone else will think it's perfect.

So, on to the next blouse, which I've made before out of silk chiffon, and quite liked.
I did not bother underlining this.  I also cut the tie a bit in between the suggested lengths and considerably narrower than either version. This is with my previously-blogged pleated trousers.
I used French seams throughout the construction.
And, just to see if it's really possible to tell the difference between a pair of brown capris (unblogged) and a skin-tone camisole, I took this picture. I was pleasantly surprised that slight differences in under layers won't be too noticeable.
This is another winner of a pattern, in my books. I've made this top three times, and never regretted any version of it. 🙂