This is the second silk dressing gown (because it seriously looks like a dressing gown with that rolled collar) that was made from stash because…. well, because my girls need robes for walking around the house.
The pattern is Vogue 8888, a well-loved much-made pattern in all corners of the sewing online world. I made View A for DD3.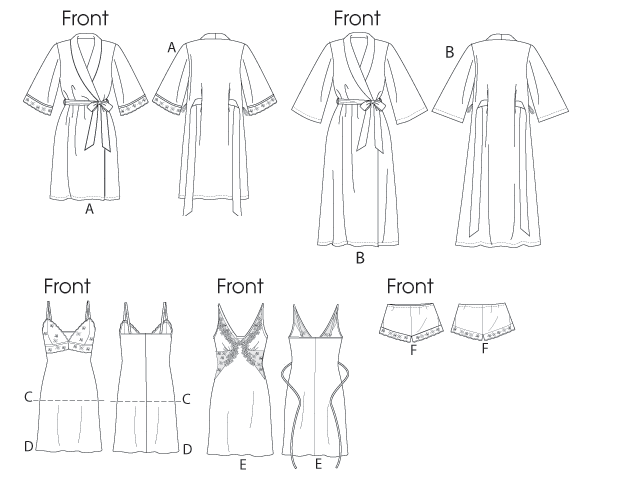 The sleeves were a lot longer than they look on the model. I had to trim off 15 cm from the length so they would not drag through breakfast. Definitely more a 'dressing' gown, not an all-around-the-house robe with the longer sleeve length.
DD3 chose this purple silk charmeuse from deep stash that I had purchased several years ago with the hope of purple silk pajamas for myself, but I have no regrets sewing this up for her. It has gotten a tremendous amount of use.
The pattern was sewn up out of the package with the exception of a 3cm square shoulder adjustment, as DD3 is a swimmer, and her shoulders bear testament to that. As a note, I made the garment two sizes larger than what Vogue's size tables recommended at my young client's request. It fits her well with room for swanning.
Since handing it over, finished, it has not come off. And I have to say I am so pleased to meet DD3, walking down the hallway, in a pretty purple robe rather than her schleppy tank top and fleece Christmas print pajama bottoms. I've got two more of this pattern in the longer length scheduled, selfishly both for me, and am hoping there will be another one in her future, perhaps in a Liberty tana lawn print or some other stash-busting fabric choice.
Have you made any robes or dressing gowns?